THANK YOU FOR CHOOSING TO REGISTER YOUR INTEREST IN THE KEYGHOST PCI / MPCI HARDWARE KEYLOGGERS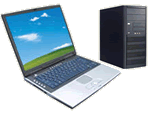 To register your interest, please fill out the form below including your email address. We would also appreciate to hear your feedback by filling in the brief survey below before clicking on the Submit button.
Email confirmation

As soon as you submit this form you will receive an automatic email message from keyghost.com into your inbox.
| | |
| --- | --- |
| ---- | This email is sent automatically within 10 minutes, and will confirm that your details have been received. |
If you do not receive this email within 5-10 minutes, you may have entered your email address incorrectly. If this is the case, please fill this form again to provide your correct email address.
Note: Some email addresses feature built-in spam filtering, and can move our confirmation message to your trash folder. Please make sure to check that your spam filters are accepting mail from KeyGhost.com.
At KeyGhost, we are committed to providing excellent after sales service and technical support.
Please contact us if you have any questions, comments or suggestions.
Please press the Submit button above to register your interest and send your survey to us.

Regards,
The KeyGhost team.
Ph: +64 3 3793883
Fax: +64 3 3793885
http://www.keyghost.com/